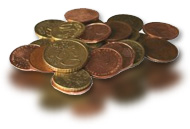 Affiliate Program - Agreement
FluteProfiles.com - AFFILIATE AGREEMENT

Last updated: July 6th, 2010 - This agreement covers the affiliate program for FluteProfiles.com and all other websites within our affiliate program.

1. Application Process
To apply to the Program, the Affiliate completes and submits a Program application on our site. We reject any Affiliate's application if we determine, at our sole discretion, that the Affiliate's site is unsuitable for the Program. Unsuitable sites include but are not limited to those that: promote sexually explicit materials; promote violence; promote discrimination based on race, sex, religion, nationality, disability, sexual orientation or age; promote illegal activities; violate intellectual property rights; or are associated with network abuse (including unwelcome email, crossposting, mousetraps, spam, or respawning windows). We reserve the right to reject a program even after earnings have been accrued, if we deem it unsuitable for any reason.

2. Affiliate Tracking
All customers arriving from an Affiliate's site are tracked by using browser cookies technology. Our Affiliate cookie remains in the customer's browser cache for 30 years (thirty years) following the customer's first visit, allowing the Affiliate to earn commissions for up to 30 years after arriving from the Affiliate's website. Members referred from an Affiliate's site are linked to the Affiliate for life, allowing the Affiliate to earn commissions on subsequent renewals too. We send bi-monthly reports to the Affiliate summarizing this sales activity. To permit accurate tracking, an Affiliate must properly format the link between Affiliate's site and our site are. We give the Affiliate all necessary information to do so during the sign-up process, or within the Affiliate's online Account. For technical questions, please contact us.

3. Commissions
The Affiliate earns 40% commission on all membership sales. If this rate of commission changes, the Affiliate will be notified by e-mail or, through our on-line website.

4. Pay Periods
Commissions are paid at the beginning of each alternate month (January, March, May etc), once reaching $25 or the Affiliate's defined minimum payment (Affiliates may define the minimum payment amount anytime within their online Account). For security reasons, payment is made by check or PayPal only. Payments are mailed or sent within 15 days following each period.

5. Payment Preference
The Affiliate may select any amount from $25 to $500 as a preferred payment amount, with the default setting at $50. We hold the Affiliate's payment until the payable balance reaches that amount. For PayPal payments we do not fulfill the PayPal commission for business accounts. To change payment preferences, the Affiliate simply logs in to his/her account, then clicks the Edit Your Account link.

6. Suspected Misuse of Account / Fraud
We regularly check our affiliate referrals using IP / cookie and other undisclosed tracking facilities to combat fraud and misuse. At our discretion, we reserve the right to withold payment to any affiliate for any length of time, for any reason whatsoever. We reserve the right to make reversals / chargebacks via PayPal or through your bank if we suspect, for any reason, that you have fraudulently accrued earnings under our affiliate program. We reserve the right to reverse individual commisions on your account for any reason. In particular, we will always cancel earnings accrued where the referred member has later cancelled or reversed their payment. If a situation should arise where we have paid you already for commissions earned on payments which have later been cancelled / reversed, we reserve the right to either: subtract the commission from your accrued earnings, even if the balance in your account falls below zero / reverse any previous commission payments to recover our money / close your account and cancel any commissions earned.

7. Responsibility for the Affiliate's Site
The Affiliate is solely responsible for the development, operation, and maintenance of his site and its content. It must be legal, not violating or infringing on the rights of any third party, including for example, copyrights, trademarks, privacy, or other personal or proprietary rights. We disclaim any and all liability for Affiliate violations, and further stipulate that all Affiliates will indemnify and hold us harmless from all claims, damages, and expenses (including, attorney and other legal fees) relating to the development, operation, maintenance, and content of Affiliate sites. Finally, all Affiliates acknowledge that FluteProfiles.com and all other websites within our affiliate program are trademarks of Orpheus Media, Inc., a corporation based in London, UK.

8. Spam
The Affiliate is aware that any form of Spam is forbidden. Accounts associated with network abuse (including unwelcome email, crossposting, mousetraps, spam, or respawning windows) and/or fraudulent activity (such as use of stolen credit cards, etc.) may be suspended and closed without notice. Affiliates who submit web pages with their affiliate nickname in the URL to natural search engines such as Google®, Altavista® and similar will not earn any commission from those links and will be banned permanently from our network. The use of PPC programs targeting specific keywords competing with our natural search results on the major search engines such as Google, Yahoo! and others in order to get commissions on those redirected users, is also expressly forbidden. If such keywords include our own trademarks such as FluteProfiles.com, Flute Profiles etc, a trademark infringement will occur and the current copyright law will be applied and enforced against the offending Affiliate (see point 9 below).

9. Copyrights
The Affiliate must be aware that FluteProfiles.com and all other websites within our affiliate program, along with all associated logos are registered trademarks of Orpheus Media, Inc. in the UK and in other countries. The Affiliate is NOT allowed to replicate, duplicate or copy the page design, HTML code and/or contents of the FluteProfiles.com website or any other website within our affiliate program pages in their entirety or in part on his/her own website, unless expressly agreed with our administration. The use of our own trademarks is expressly forbidden on PPC programs such as GoogleAd or similar. Furthermore, the use of HTML frames to make appear our sites on a different domain name is considered a copyright infringement and will result in the permanent banning of the affiliate from our network and any earning will be forfeited. Any trademark or copyright infringement will be prosecuted by law.

10. Terms of the Agreement
The terms of this Agreement begin when upon signing up for our program, and will end when terminated by either party at any time, with or without cause, by giving the other party written notice of termination.

11. Modification

We may modify any terms and conditions contained in this Agreement at any time and at our sole discretion by posting a change notice or a new agreement on our site. Modifications may include for example, changes in the scope of available commissions, commission schedules, payment procedures, and Program rules.

IF ANY MODIFICATION IS UNACCEPTABLE TO THE AFFILIATE, AFFILIATE'S RECOURSE IS TO TERMINATE THIS AGREEMENT. THE CONTINUED PARTICIPATION OF AFFILIATES IN THE PROGRAM, FOLLOWING OUR POSTING OF A CHANGE NOTICE OR NEW AGREEMENT ON OUR SITE WILL CONSTITUTE BINDING ACCEPTANCE OF THE CHANGE.

12. Termination
Affiliate may close his account at any time. Any closing balance under $25 will be forfeited.

13. Limitation of Liability
We will not be liable for indirect, special or consequential damages or any loss of revenue, profits or data arising in connection with this Agreement or the Program, even if we have been advised of the possibility of such. Further, our aggregate liability arising with respect to this and the Program will not exceed the total commissions paid or payable to the Affiliate under this Agreement.

14. Disclaimers
We make no express or implied warranties or representations with respect to the Program or any products sold through the Program, including, without limitation, warranties of fitness, merchantability, noninfringement, or any implied warranties arising out of a course of performance, dealing, or trade usage. In addition, we make no representation that the operation of our site will be uninterrupted or error-free, and are not liable for the consequences of any interruptions or errors.

15. Miscellaneous
This Agreement is governed by English Law, without reference to rules governing choice of laws. Any action relating to this Agreement must be brought in a court located in London, United Kingdom, and the Affiliate irrevocably consents to its jurisdiction. No Affiliate may assign this Agreement, by operation of law or otherwise, without our prior written consent. Subject to that restriction, this Agreement will be binding on, inure to the benefit of, and remain enforceable against the parties and their respective successors and assigns. Our failure to enforce Affiliates' strict performance of any provision of this Agreement will not constitute a waiver of our right to subsequently enforce that provision, or any other provision of this Agreement. THE AFFILIATE ACKNOWLEDGES THAT HE HAS READ THIS AGREEMENT AND AGREES TO ALL ITS TERMS AND CONDITIONS.

In addition to being bound by our affiliate terms and conditions, the affiliate also agrees to be bound by our General Website Terms and Conditions.

Back to Affiliate Program Homepage